Have confidence in our professional plumbing services in the Bay Area. We have an established and highly-rated reputation in the Bay Area. We aim at providing fast, affordable, and reliable plumbing repair services. Power Plumbing specializes in a wide range of plumbing repair services including the installation of sink disposals, fixture repairs, standard and tankless water heaters, pipe repairs, and much more. We are proud to serve commercial and residential locations in the San Leandro Area, and continue to focus on providing the best customer service possible. Serving residential and commercial customers, clients can trust that our experienced staff will handle their plumbing repairs correctly, and for a fair price. Allow our expertise to give out to your location, and quickly figure out the solution. Experience affordable prices, and premium plumbing repair with true professionals.
Top Rated Professional Plumbing Repair Services in the Bay Area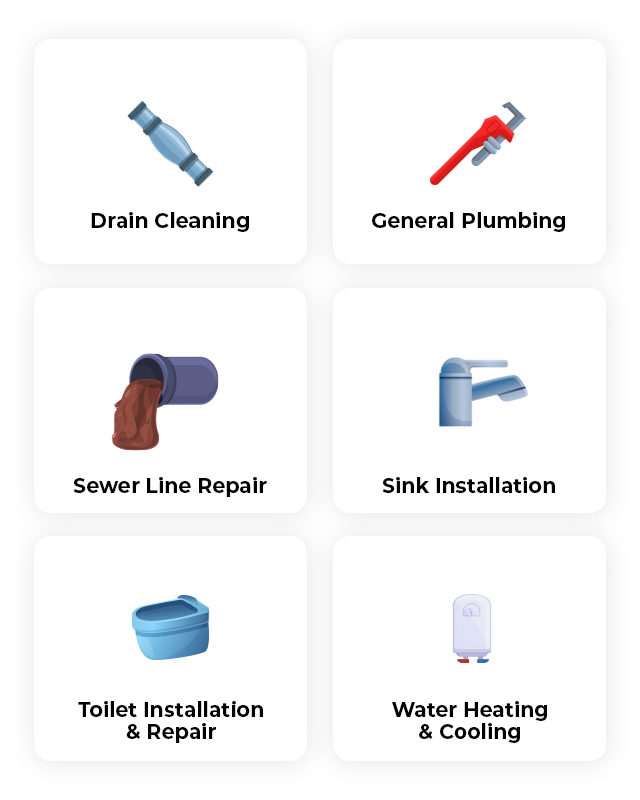 Power Plumbing's highly trained experts are equipped to handle your plumbing repair needs. Our highly trained plumbing staff is equipped to handle a wide range of installation services, which include:
Bathroom fixtures

Bathtubs and showers

Toilets

Kitchen Sinks

Sink Disposals

Tankless and Standard water heaters

Sinks

Water Lines

Gas Lines

Hot water recirculation pumps
For emergency plumbing issues that cannot wait, we offer emergency plumbing repair services during our normal business hours that can often result in same-day repair. 
Local Professional Plumbing Repair Services
Power Plumbing offers repairs on more than the standard kitchen and bathroom appliances. We not only cover the conventional fixes (showers, toilets, sinks, and bathtubs), but also cover more complex problems such as:
Slab repairs

Gas and water line reroute

Sump pump installation

Septic tank repair

Household water filtration system installation

Sprinkler systems

Repairs on Main Lines
Much like any other market, new innovations and improved designs cause plumbing appliances and supplies to evolve with every passing year. The highly trained experts at Power Plumbing stay on top of this, ensuring that they always have the knowledge and tools to repair or replace plumbing appliances correctly and efficiently.
Same Day and Emergency Plumbing Available
At Power Plumbing, we pride ourselves on our ability to offer our services to customers in need. Although Power Plumbing does not offer 24/7 service, we do offer emergency plumbing repair services with swift repair times. We can respond to many of these plumbing emergencies in a matter of hours, including gas line replacement, sewage line repairs, water main repairs, standard and tankless water heater repairs, and much more.
Having the versatility to repair gas, sewer, and water lines as well as the wide array of repair and installation services offered helps separate Power Plumbing from the Competition. Our transparent and expedited quote process has enabled us to garner positive feedback from a customer base that trusts us. We work with you during every step of the process to ensure that installation goes smoothly and quickly, all while ensuring you never incur hidden fees and charges.
Outstanding Online Reputation
Power Plumbing is proud of every one of the many 5-star reviews we've received from satisfied customers. It is easy to see how Power Plumbing earned such a strong reputation, being applauded for our incomparable customer service, affordable pricing, and efficient repair times. 
Check out what customers are saying about Power Plumbing on Google Reviews, and discover why clients highly recommend our Plumbing Repair Services. Through highly-rated reviews and word of mouth, Power Plumbing continues to reach new clients and customers and expand our reputation even further. 
Give us a call (510) 584-7693) today to see what Power Plumbing can do for you.
Call or Email Us Today For A Quote 
If you're in the San Leandro area in search of plumbing repair near you, contact Power Plumbing for a free quote today. If on-site inspection is necessary, fees will be applicable based on travel time and distance. For locations farther than The Hayward Area and Union City, consultation fees start at $49 and increase based on distance. The customer will be informed of the amount of the consultation fee via email or over the phone.
At Power Plumbing, we understand that plumbing issues oftentimes cannot wait. Water heaters, sewage issues, and burst pipes can quickly lead to property damage or unsanitary conditions if repairs cannot be tended to quickly. We strive to continue providing unparalleled plumbing repair service to our residential and commercial customers in the San Leandro area for years to come. Our pledge to customers will always be to provide competitive pricing with top-notch customer service, all while getting the job done correctly.