[contact-form-7 id="3486″ title="Request a Quote"]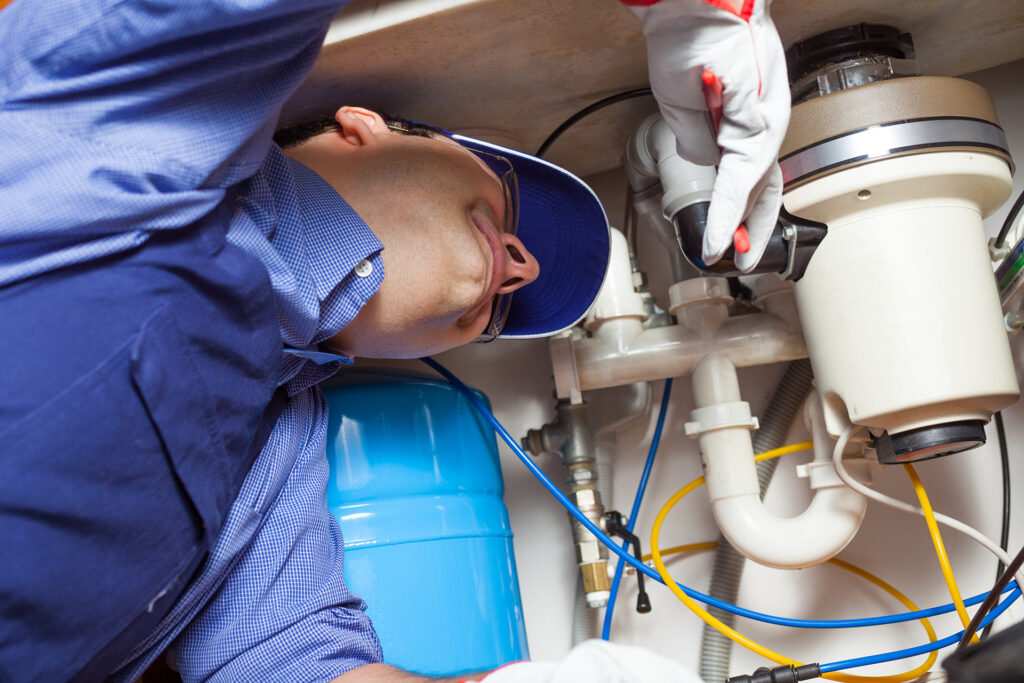 Power plumbing has been proudly serving the Bay Area's plumbing repair needs for over 10 years. Putting emphasis on speed, affordability, and customer satisfaction, they have built a highly rated reputation. Offering a wide range of plumbing services, Power Plumbing specializes in garbage disposal installation for residential and commercial businesses.
Power Plumbing Disposes The Competition
Garbage disposal units are an essential appliance of many kitchens. Being able to dispose of food scraps with the flick of a switch, disposals keep many scraps from sitting in a trash can for a long period of time. When disposal units clog or fail, it can lead to unsanitary backups, electrical issues, or improper draining; None of which are ideal for food preparation. With Power Plumbing's affordable pricing and quick service, replacement is a phone call away.
Your One-Stop-Shop For Bay Area Plumbing Repair
Power plumbing prides themselves in providing affordable plumbing repair services to their customers. As well as garbage disposal installation, their specialties also include fixture repair/replacement, sinks, tubs, showers, and both standard and tankless hot water heater installation. They can also repair, reroute, and/or replace all of the lines that feed these appliances, including gas lines used with gas powered hot water heaters.
Power Plumbing is also capable of providing larger scale services such as slab leak repairs, installation of household water filtration systems, and much more.
Contact Today For Expert Service
It's easy to see why Power Plumbing has become the Bay Area's most trusted source for plumbing repair. With an expedited quote process, no hidden charges, and emergency services available, Power Plumbing has your next repair service covered. Contact us today for a quote, and see why the 5 star Google reviews continue to pour in from customers around the Bay Area!